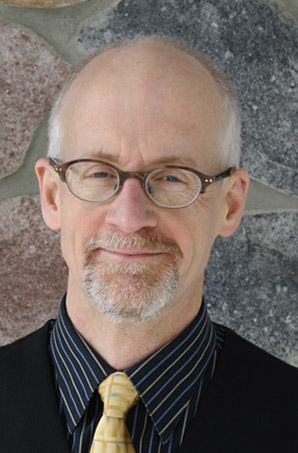 Dan's primary responsibilities lie in preaching, administration, and spiritual direction.
After graduating from Chicago Theological Seminary in 1987, he worked at the Lombard Mennonite Church in Lombard, Illinois. In 2007 he received the Doctor of Ministry degree in Christian spirituality from Columbia Theological Seminary.  From 1991 to 2002 he was pastor of the Columbus Mennonite Church in Columbus, Ohio.
Dan's newest book, co-edited with Marlene Kropf, is An Open Place: The Ministry of Group Spiritual Direction (Morehouse, 2012). Other books include The Dark Night: A Gift of God (Herald Press, 2009) and Prayer Practices for Terrifically Busy People (Lulu, 2007).
In fall 2013, he becomes a sessional faculty member at Anabaptist Mennonite Biblical Seminary (Elkhart, IN), teaching spiritual direction. He also offers spiritual direction to individuals on a limited basis. His website is www.danschrock.org.
His wife, Jennifer, coordinates public programs and teaches in the Sustainability and Environmental Education Department at the Merry Lea Environmental Education Center of Goshen College. They have two sons, Peter and Nicholas.