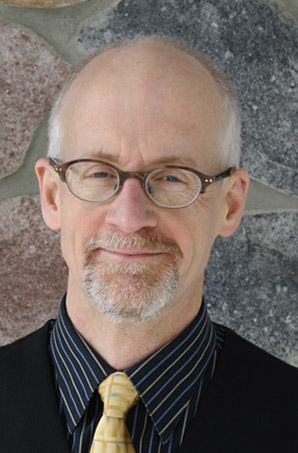 Dan works with the Fellowship and with the Stewardship and Finance Commissions. He preaches once a month.
After graduating from Chicago Theological Seminary in 1987, he worked at the Lombard Mennonite Church in Lombard, Illinois. In 2007 he received the Doctor of Ministry degree in Christian spirituality from Columbia Theological Seminary. From 1991 to 2002 he was pastor of the Columbus Mennonite Church in Columbus, Ohio.
With Marlene Kropf, Dan co-edited An Open Place: The Ministry of Group Spiritual Direction (Morehouse, 2012). Other books include The Dark Night: A Gift of God (Herald Press, 2009) and Prayer Practices for Terrifically Busy People (Lulu, 2007).
Since 2013 he's taught spiritual direction at Anabaptist Mennonite Biblical Seminary (Elkhart, IN) in an adjunct role. He also works as a spiritual director and supervisor for other directors. His website is www.danschrock.org.
His wife, Jennifer, works at the Merry Lea Environmental Education Center of Goshen College. They have two sons, Peter and Nicholas.